OUR SOLUTION
Fabricate a custom-made orthotic exactly matching an individual's feet that will exceed your expectations.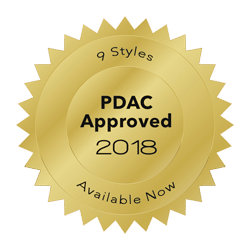 LETTER FROM THE PRESIDENT
Dear Podiatrist, Pedorthist, or Allied Health Professional:
Established in 2004, New Step Orthotic Lab, inc. has proven to be a leading fabricator of orthotics. Our mission is to produce orthotics that match the exact contours of your patient's feet.
Our facility in Maryville, Illinois is equipped with state-of-the-art technology. Our technology allows us to meet and exceed your and your patient's expectations. We value the fact that our products are used as a means of improving the quality of a patient's life. By way of clear and concise communication, hard work, and highly technical skills, we endeavor to be an additional resource for you to use in performing the services offered by your healthcare facility. Please feel free to contact us with any questions or suggestions you may have so that we may better serve your needs.
Sincerely,
Josh Allison
C-Ped, L-Ped Pres. New Step Orthotic Lab, inc.